The 14th Class
July 17, 2013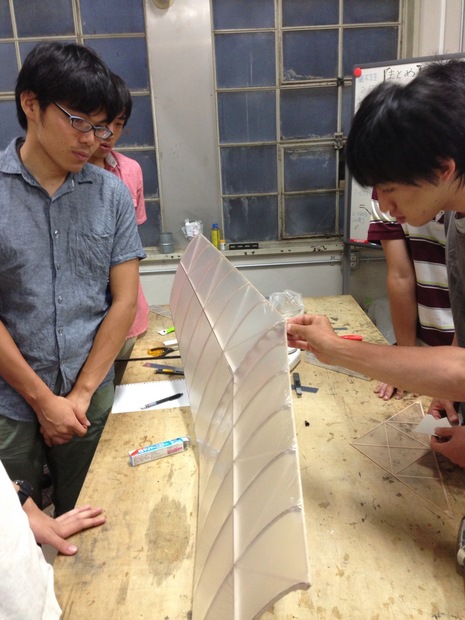 This day was the last day of the class.
For this class we successed to build the main and tail wings in a week, roughly 7hours altogether.
There were many happenings that we didn't expect. For example, the film was very difficult to stretch.
We were satisfied by the finish and the weight was acceptable, though.
In the end of the class we made a presentation what we did in the week and what we learned in this semister.
We will continue building the first plane, and the goal is to make the first flight in mid-August.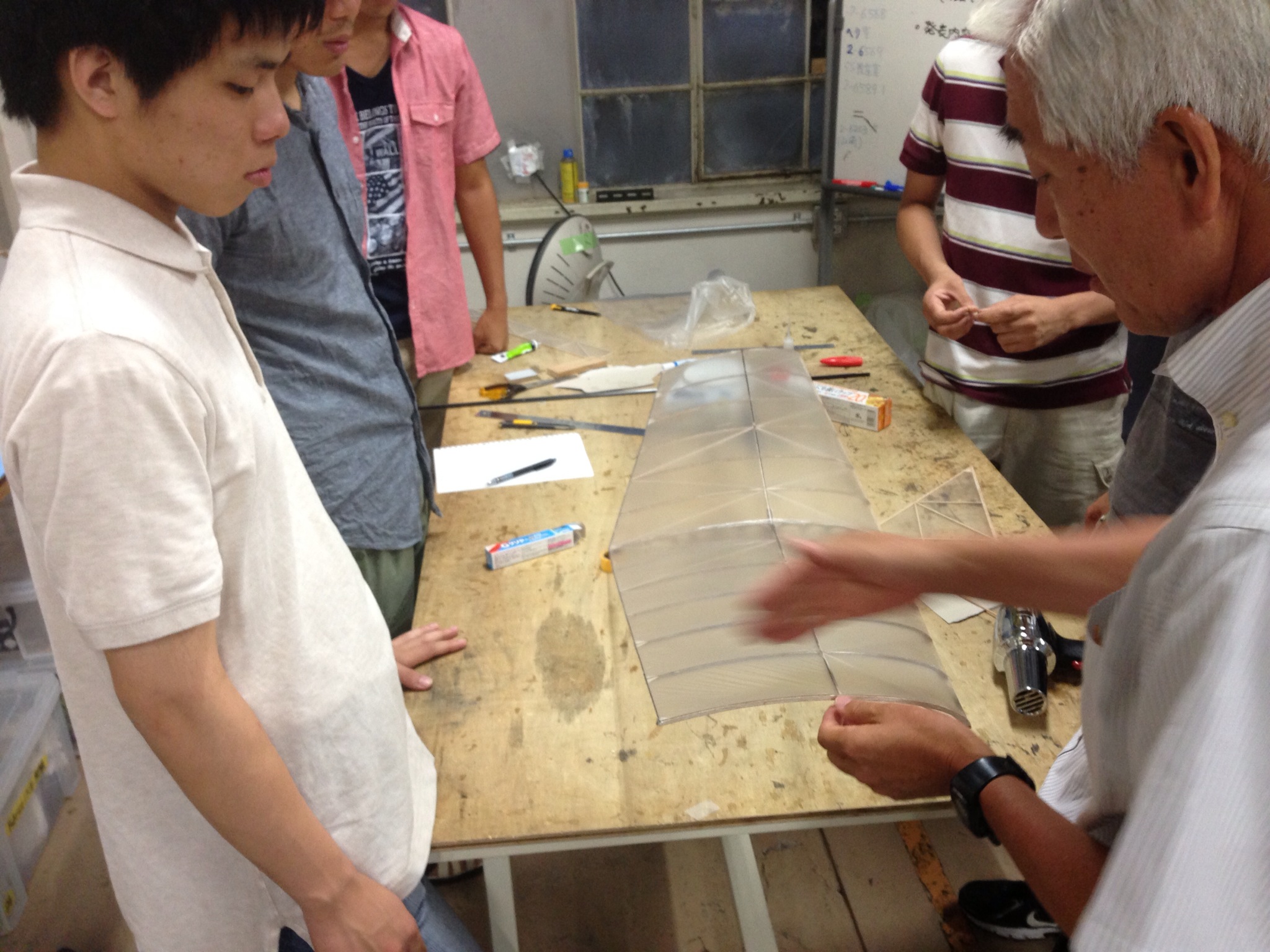 この日が授業の最終日でした。
この日の授業のためにあわせて7時間近く、一週間かけて主翼と尾翼の組み立てをすることに成功しました。作業中は主翼のカバーフィルムを張ることが難しかったりと予想しなかった事態が多くありました。
しかし、満足できる仕上がりになり、重さも設計どおりに抑えれました。
授業の最後に一週間何をやってきたか、そして一学期間で何を学べたかプレゼンを行いました。夏休み中もこの期待の組み立てを続け、8月中旬に初飛行を行えることを目標としていきます。
工学部航空宇宙工学科
正村 康太郎(Kotaro Shomura)
|