The 13th Class
July 10, 2013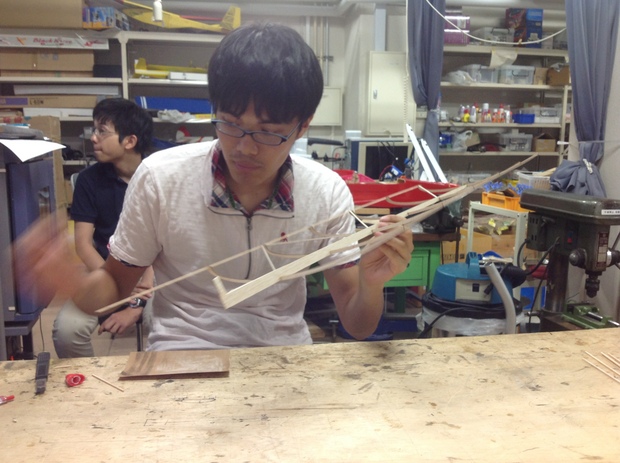 Today we prepared to make the wings of our model airplane.
First, we cut all parts that are required to build wings by a laser cutter.
Laser cutter is an equipment that cut materials by laser beam.
This equipment enables us to make parts that have complicated shapes precisely.
Thanks to this device, we were able to cut all parts in an hour.
Second, we drew some plans that indicate how to set parts.
These plans make the process of assembling parts easy and precise.
We decided to assemble main wings and ailerons and cut some parts that have some problems on tomorrow.
We are going to finish to build the main wing by the end of this semester.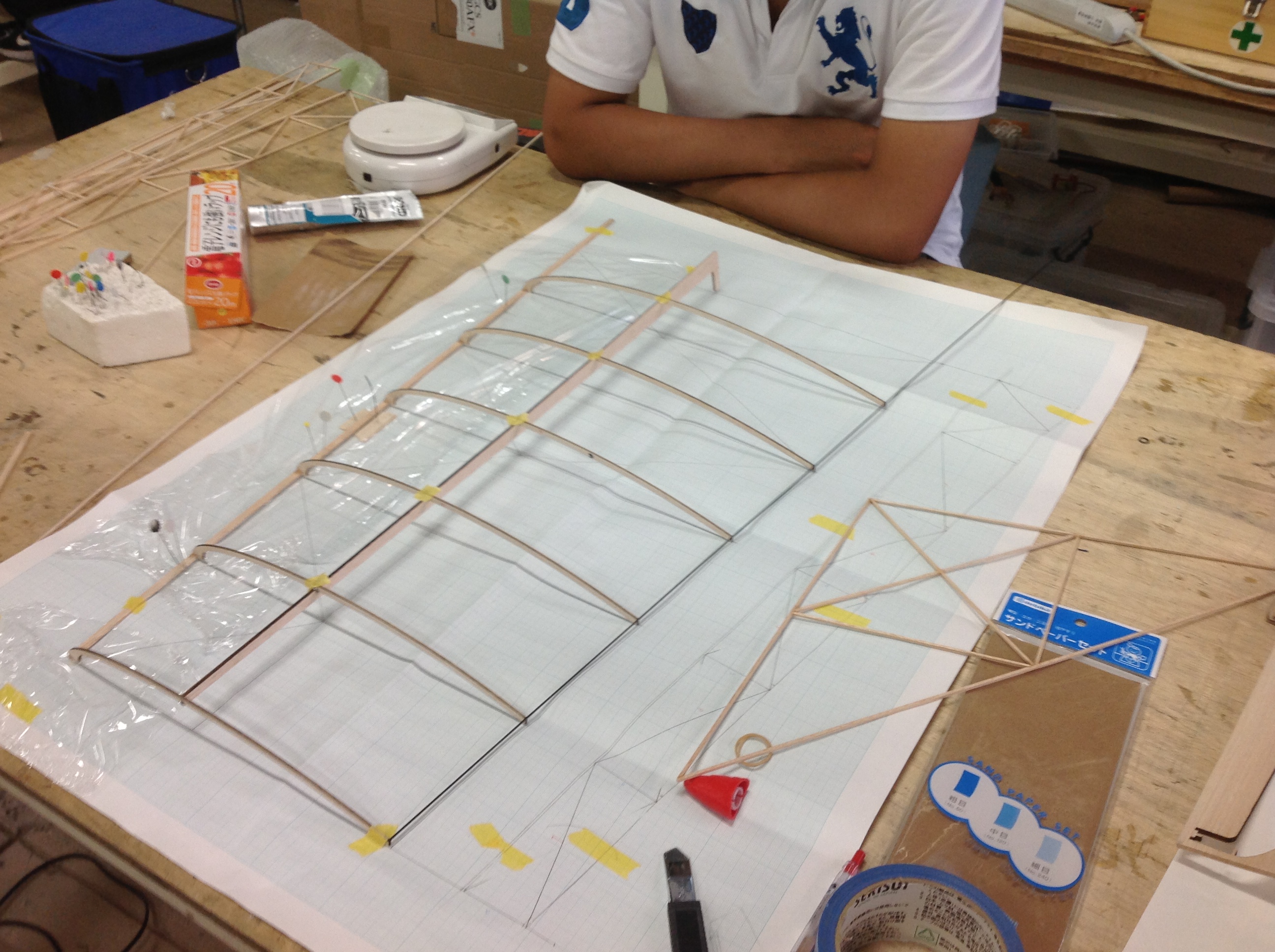 今回は、主翼の部材をすべて切り出し、今後の制作予定を決定しました。部材は以前の設計どうりCADのデータを用いてレーザーカッターですべての部品を切り出しました。また、組み立ての際に部品を正確に配置するための図面の作成も行いました。この図面の上に部品を配置して組み立てることで機体を正確に、効率的に組み立てることが可能です。
今回はこれからの予定についてもチューターの方を交えて話し合いました。私たちは今学期中には主翼を完成させることを目標に行動しています。この目標を実現するため、明日木曜日に主翼及びエルロンの組み立てと、問題が見つかった部材の切り出しを行います。更に金曜日に主翼の骨組みを組み上げ、来週の火曜日に、主翼にビニールを貼り着け、エルロンとの結合を完了する予定です。 工学部航空宇宙工学科
菅原 寛生(Hirotaka Sugawara)
|