The 10th Class
June 26, 2013
In the last two weeks we drew the structural three-view drawing.
First, we changed the size of the tail wing, making it smaller from the first plan. Then we thought how to make the structure of the main wing.
We tried to use balsa as possible, for it can easily lighten the wing.
We calculated the stress on the beam, and we designed a beam that is thinner and lighter than the previous planes.
At the class, we showed the drawings to the teachers and Mr. Kimura. We realized that our design is too long, and that the fuselage will bend intensely. We also checked the weight of each components, such as the battery and the motors. This helped us to get the image of the weight.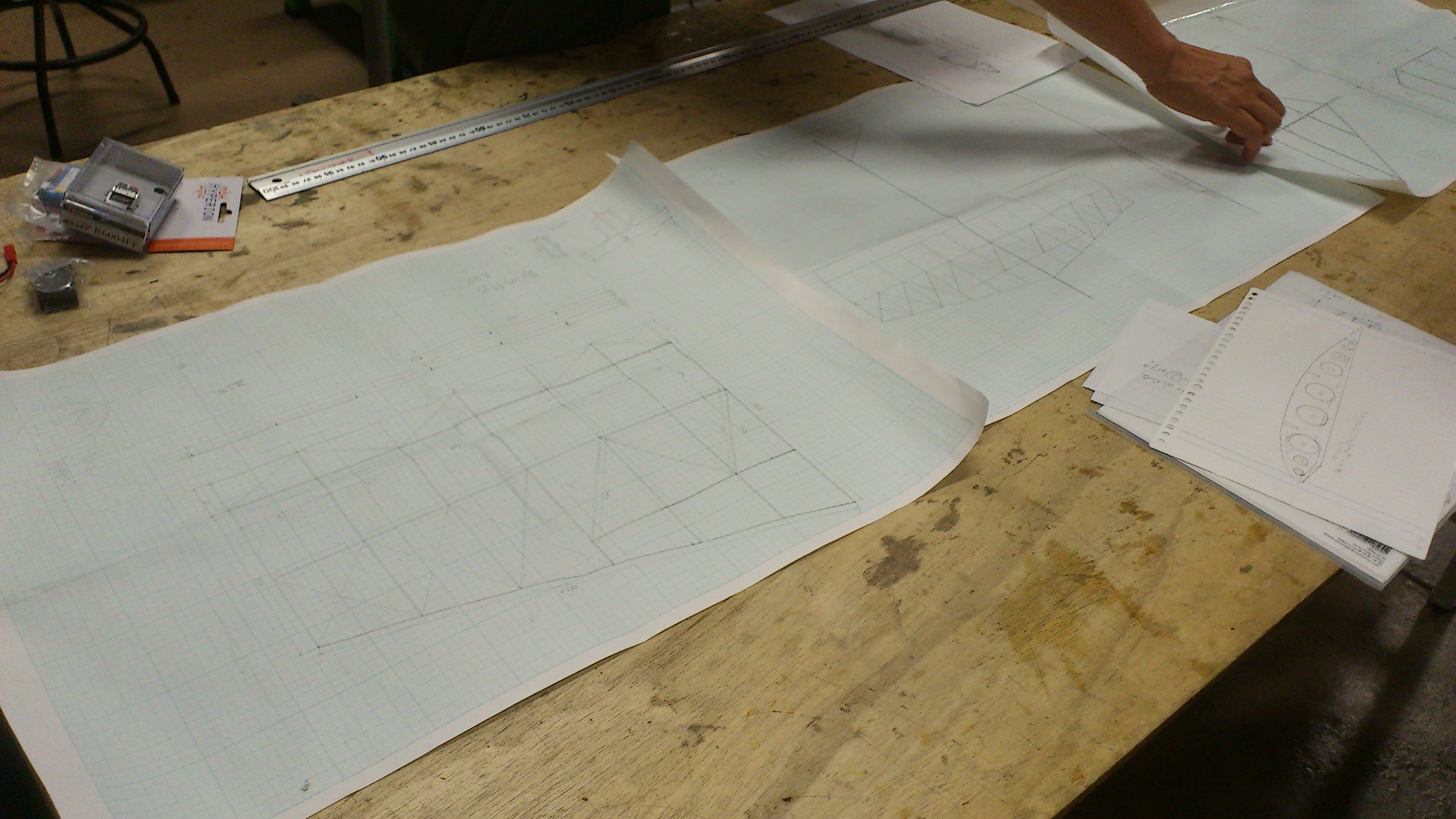 この二週間で私たちは構造三面図を書いてきました。まず、尾翼が大きすぎたため元の設計から尾翼を小さく変更しました。その後、主翼の設計をどう作るか考えました。できる限り軽くするためにバルサを使うことを考え、主桁の各点での応力を計算しました。結局、過去の機体よりも細く、軽い主桁を設計することができました。
授業では木村さんや先生方に書いた図面を見せました。そこで、このままでは胴体が長すぎるため、ひどくしなる、ということを指摘されました。また、飛行機に使えそうな材料や部品の重量を図り、イメージをつかみました。
工学部航空宇宙工学科
正村 康太郎(Kotaro Shomura)
|