The 11th Class
July 03, 2013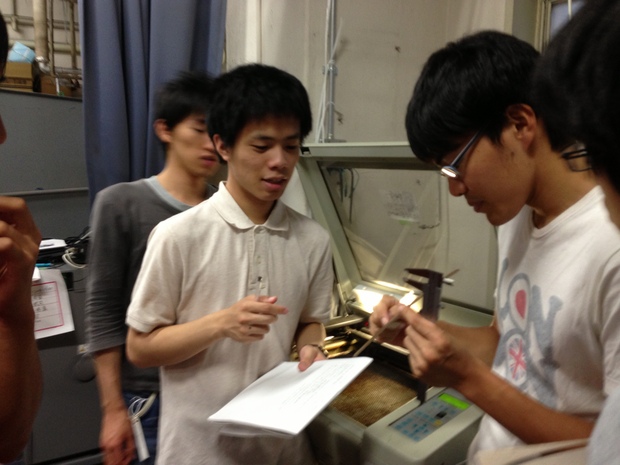 This week we prepared to laser-cut the parts and do the assembly.
For this, we built the wing cad model. Just before the class, though, we realized that the wing parts won't fit to each other because of the dihedral and sweep-back angle.
In the class, we discussed how to make the wing fit, and decided to re-design the main wing.
We also learned how to use the laser-cutter. We were surprised how precise the cuts can be made.
We learned that the laser-cutter is not perfect in that the thickness of the laser beam can affect the size of the parts, especially when combining two parts.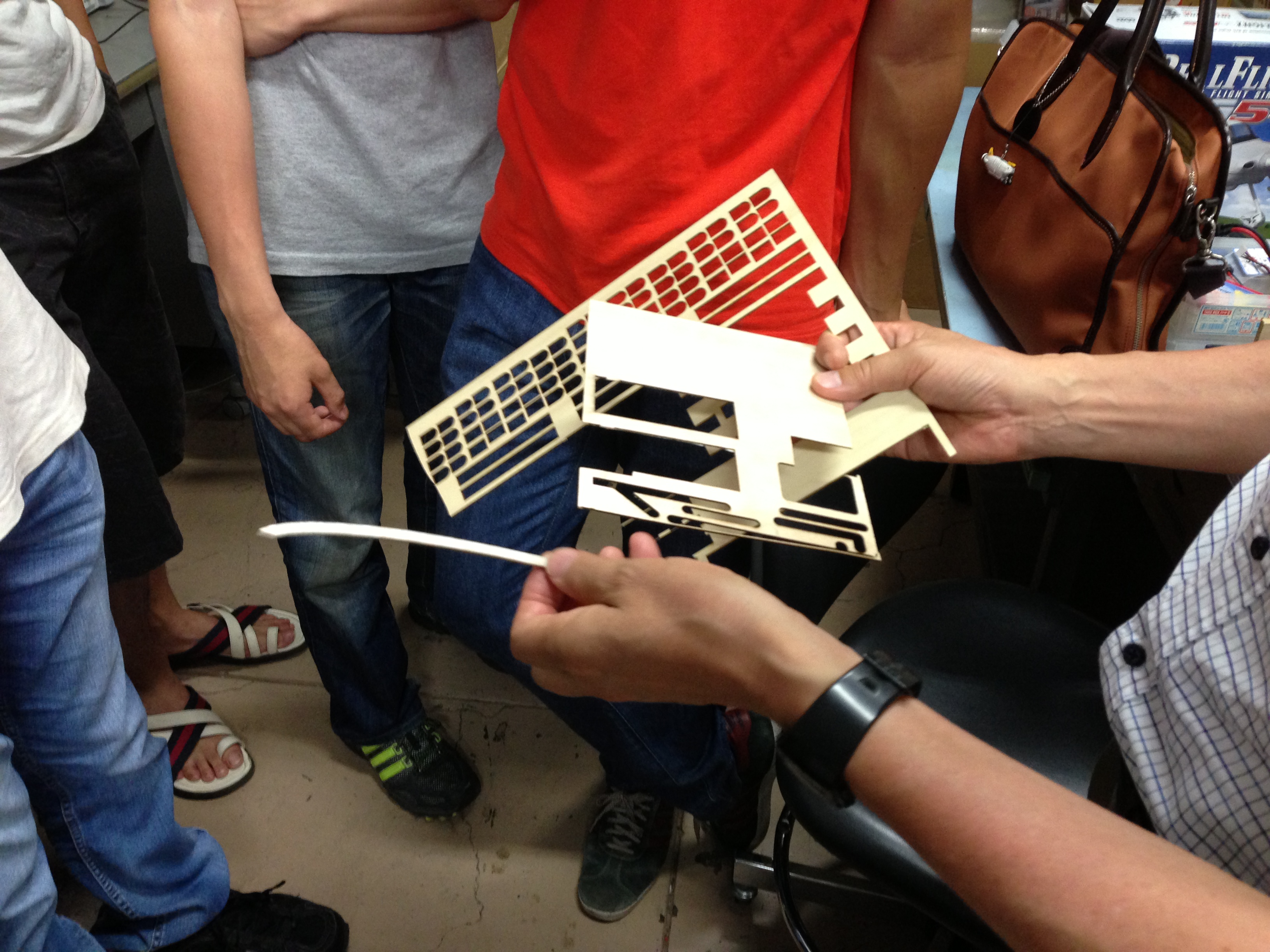 今週は部品をレーザーカッターで切りだし、組み立てを行う予定でした。
これのためにCADモデルを作っていましたが、授業開始の直前に、後退角と上半角のために部品がうまくかみ合わないことが発覚しました。
授業ではこれをどのように修正するか話し合い、結局主翼の再設計をすることになりました。
またレーザーカッターの使い方も学びました。部品が正確に切り出せることにとても驚きました。
一方でレーザーの厚み分部品が小さくなるため、とくにかみ合わせる部分は慎重に部品の設計をしなければいけないと感じました。
工学部航空宇宙工学科
正村 康太郎(Kotaro Shomura)
|